Wednesday, December 30th, 2009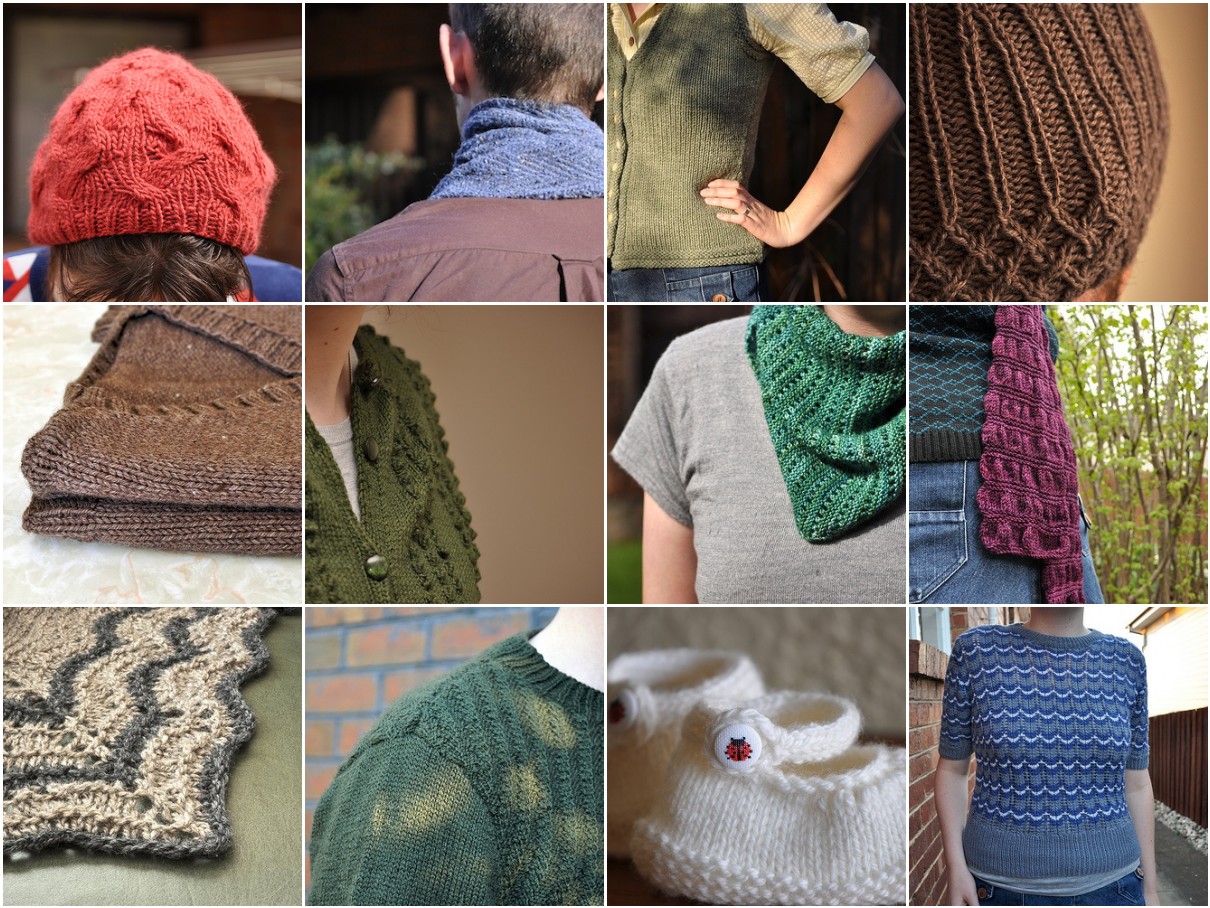 If this post was to be one word long, 'duffer' is probably the most appropriate way to sum up this year in knitting. It's been a bit of a 'wheel spinning in the mud, not getting anywhere fast' type of year, with all the reknitting I did. That's perfectly OK though; it's helped me realise that patience isn't as overrated as I always thought it was.
I'm really happy with how all this year's projects turned out, but strangely I don't have much to say about them. My favourite colours, green and brown, were well represented and I became a bit more adventurous with pattern modifications.
This year my partner Matt released a couple of knitting apps for the iPhone. While not my achievement, I'm still immensely proud of Matt and the effort he put in for a couple of tools to make my knitting life a little easier. I can't even begin to describe how pleased it makes me to hear that the apps are also useful to other knitters and crocheters – the support and suggestions from the knitting and crocheting community has been nothing short of amazing.
Outside of knitting, I finally tried my hand at some other crafts, and was pleasantly surprised by the results. Unfortunately these other crafty activities took a back seat when I left Brown Owls to move interstate, but non-knitterly crafty activities haven't been far from my mind. Going from thoughts to reality is sometimes the hardest part of the process, I think.
Finally, I also tried my hand at selling some of my knitterly wares. By far, this was the most daunting thing I did this year. Going to market was a lot of fun, and nerve-wracking all at the same time. I will try again next year, with a little bit more wisdom and a lot more organisation.
Perhaps the word for 2009 should be 'wonderment', I think my pleasant surprise has been mentioned in just about every paragraph!
On that note, I think this dufferly wonderment of a year from the Pransellknit perspective has been covered. Thank you everyone for reading my funny little blog. I hope I'll see you again in 2010!