Sunday, August 15th, 2010
It seems that a layer of dust has started to settle on this blog. It's been a bit crazy round here; a good and exciting kind of crazy, but irrespective of whether it's good or bad, crazy can be quite time consuming.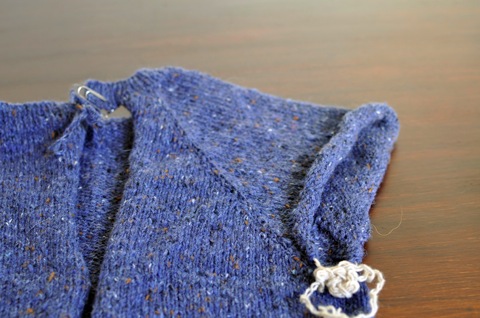 In dealing with the craziness, knitting is a luxury that has only possible on the work commute. As a result, Pickadilly's progress has been a little slower that I'd like. That said, I'm just about to start the increases for the second half of the waist shaping. Pickadilly is the second top down garment I've made (Liesl being the first), and the novelty of being to try the garment on as I go hasn't worn off one bit. I really need to dust off my copy of Knitting From The Top and make top downs part of my regular knitting diet.
While actual knitting has stalled, yarn acquisition is in full flight. Machen|Machen recently made a lovely jumper using Cascade 220 Heathers in Bainbridge. I'd been wanting to try that yarn for a while, so I bought some.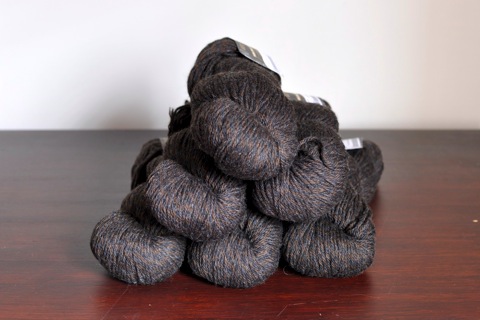 Never fear, it was a well considered purchase which involved the usual amount of umming and ahhing. In the end, it was decided that the colour would match this pattern rather well: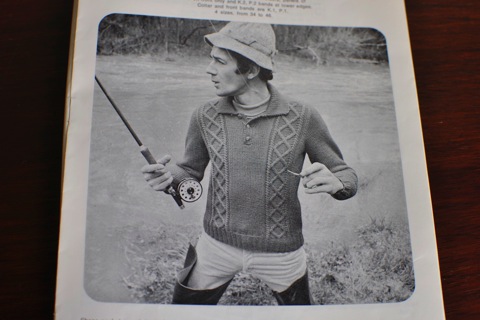 I picked up this pattern book, Patons Jet/Skol Book 929, at an op shop a couple of years ago. Mostly it was for the pattern above, but I can't deny the kitschy attraction to the fly fishing theme that runs through it.
Like with a lot of older patterns, a bit of gauge-wrangling might be required. However, as long as I'm careful, I won't end up knitting this jumper two and a half times like I did the last time I knit Matt a jumper using a pattern from the '70s. I might be a tad optimistic in only buying six skeins of yarn, but he's a skinny lad and I'll think positive happy thoughts as I knit it.
I'd really like to start making this jumper soon, but I feel bad for the yarn I bought to make a different jumper for Matt last year (I often feel bad for inanimate objects, it's a failing of mine). Is it completely ridiculous that I'm thinking about instituting a 'first in, first out' regime for my yarn? As much as it'd bring a bit more order into my chaotic knitting life, I can't help but think that it is.