Saturday, December 31st, 2011
It was a funny old year this year, knitting-wise. It felt like I had my knitting needles in my hands at every spare moment, and yet I have only seven finished objects to my name this year. I'm trying to stay rational about it, reminding myself that it's not a race and at that I'm making things that I'm happy with, but I can't deny that I'm disappointed that I got so little finished. My productivity deficiency seems to have largely come from misjudging the amount of yarn I had, and pattern/yarn mismatches. This is otherwise known as being a duffer.
Even though I'm having a bit of a sulk about the year's worth of finished objects, what I did actually finish turned out pretty well. This part of the recap always reminds me of the end of some movies or TV shows, where there's a still shot of a character (sometimes sepia-toned) and a caption about where they are now…
Golden Hands Vest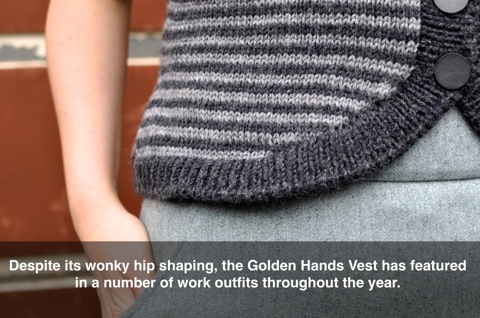 Gaptastic Cowl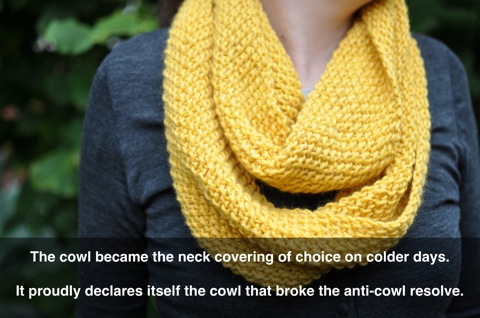 Lyttelton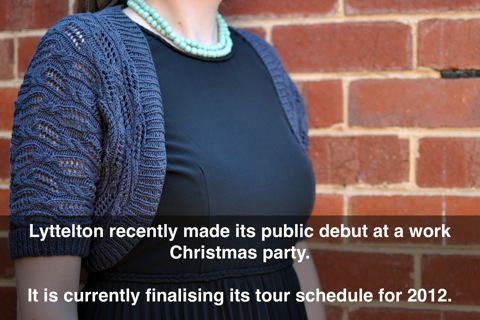 Manu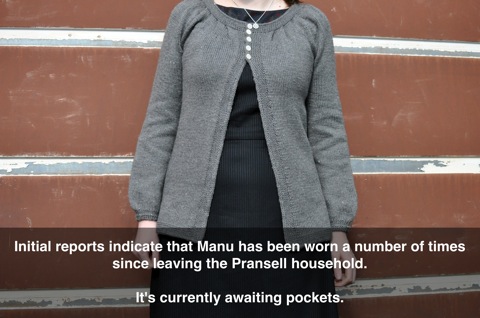 Cornsilk Pullover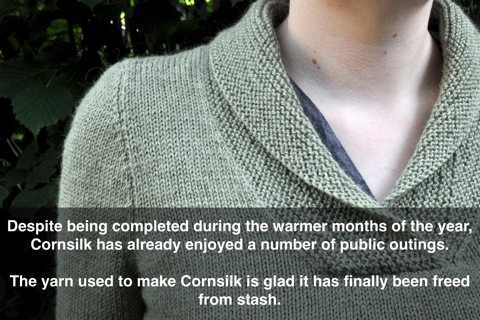 The Delicious Knee Socks and Kalajokis declined to be interviewed, still cross they didn't get a fair showing when they were debuted during the Bendigo Sheep and Wool Show weekend.
I've been planning for 2012 for the last few weeks. The pattern queue has been set, the stash has been rifled through. All systems are go, and I'm really looking forward to having a productive year with minimal dufferism. What are your crafting plans for 2012?