Wednesday, October 28th, 2009
Loobylu's meme seems a nice (and easy!) way to get back into the blogging groove.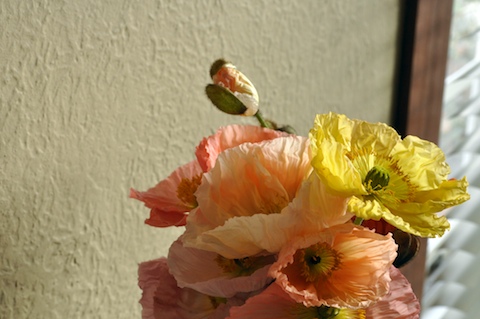 Hot
Beer! Not just any beer though, the Federation Square Microbrewery Showcase is on today and tomorrow. It got a little crowded tonight, but the great brewers and delicious beer made up for that.
New Mattress – we bought a new pocket spring mattress last week, replacing a clapped out old futon that was a little past its prime. I feel like I've got a big kid's bed now.
My Mum's birthday. I don't think she reads my blog, but Happy Birthday for tomorrow Mum!
Using eBay to declutter. One person's clutter is another person's treasure it seems.
Rediscovering lovely shops such as this one, while the Australian dollar is relatively strong. This does nothing to aid the decluttering effort (see above).
Not
A dreaded springtime lurgy that has descended upon the Pransell household. It's the biggest 'what's not' this week by far. I can't hear, taste or smell very well, my energy is zapped and my patience thin(ner than usual). And I can't bake. (whinge whinge whinge! I do feel a bit better getting that off my chest)
Mattress shopping. It's boring, and lying on mattresses in big showrooms is awkward.
Overzealous yarn overs. In particular, discovering over zealous yarn overs 4 rows, or over 1000 stitches, after doing them.