Anti-seasonal knits
October 4th, 2009
Now that the days are getting longer and daylight savings has started, this year's cold days are most definitely numbered. Despite this, I have started work on Hap Blanket by Ysolda Teague.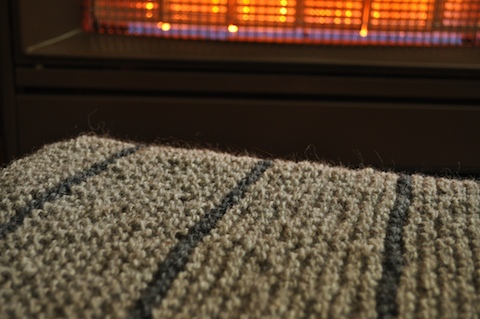 The yarn was an op shop find from 2007, and I had no plans for it until the pattern was released earlier this year. Since then, it's been burning a hole in my stash.
So far they seem to be a perfect match. The natural-coloured yarn works well with chunky garter stitch, and the dark grey stripe matches the light fawny grey nicely. It's also lovely and warm.
Although the blanket will be lucky to get any use at all this year, I'm sure it'll get a decent work out next year.