Thursday, January 29th, 2009
Inspired by a discussion of book covers, here is a recent find from an antique centre. I had decided that it would be mine as soon as I saw the cover.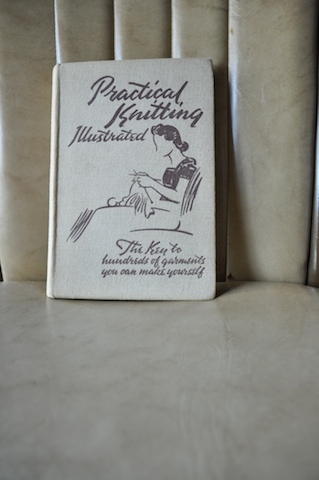 Practical Knitting Illustrated – The key to hundreds of garments you can make yourself (by Margaret Murray and Jane Koster) doesn't have a date on it, but I'd say it was from the 1940's. The corners of the front and back covers are bent, but besides that, it's in pretty good condition.
There's all sorts of knit and crochet patterns in here, clothes for men, women, teens, children and babies, and homewares. I don't have a scanner so this photo isn't so great, but this pattern was one of my favourites: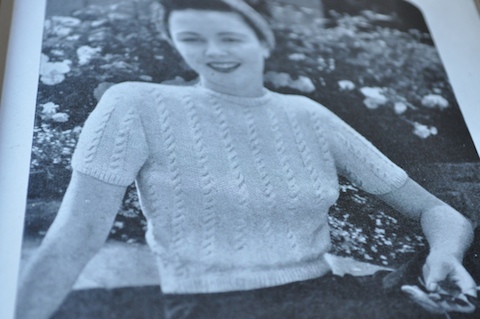 It also has a handy dandy section on changing patterns – how to resize, add in lace panels, all sorts.
There's only one thing about this book that makes me sad: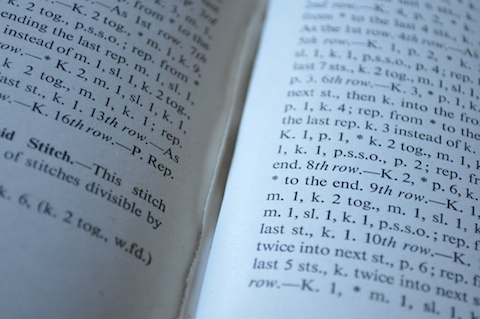 I don't understand why you would want to tear pages out of any book, let alone a lovely book like this. Perhaps the person who did this was desperate to get their hands on feather stitch lace rib, shower stitch, leaf stitch and pyramid stitch, the instructions for which were on the ripped out pages.
At this stage I've only had time to just flick through, but I'm impressed by what I've seen and read so far. I'm very pleased to have it occupying my shelves!