Sunday, July 26th, 2009
It recently dawned on me that I haven't posted any progress photos of the Victory Jumper. I think that's a bit rude of me, expecially given the much appreciated (and needed) help I received when starting this project.
Apologies for the photos as they are a bit below par. The light's a bit weak here today, and surfaces that aren't boxes are in short supply 'round here still.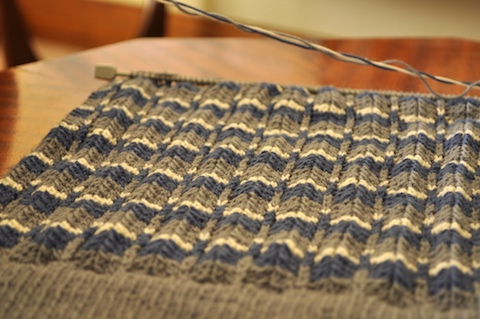 It's not a fast knit by any means, but it's still enjoyable. The pattern write up suggests that it's really easy to remember, which has been true for me. Whenever I see "easy" mentioned in a vintage pattern I'm a bit wary, as rightly or wrongly, I tend to think that the general skill level of knitters was higher back then, and there's a lot more assumed knowledge. That said, it's all been pretty straight forward so far.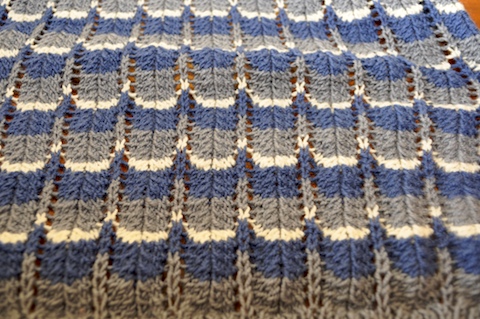 The only drawback of this project is that it's not very portable. The three balls of yarn get tangled up pretty easily so I can only really work on it when I'm at home. It's a little bit of a pain because I'm back to using public transport in my commute to and from work, but it's really only a minor irritation.