Tuesday, September 24th, 2013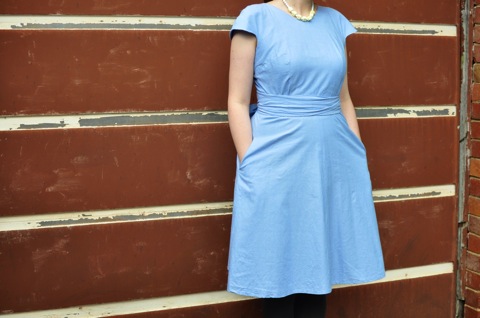 Pattern: Crepe by Colette Patterns, version 1
Fabric: chambray from Spotlight
Started: about a year ago
Finished: when it was too cold and dreary to take photos of it outside, 2013
Late last year and early this year, Matt and I attended a spate of weddings. I have no idea what the collective noun for weddings is – a celebration of weddings perhaps? Whatever it actually is, we just call that period of our lives Weddingpalooza.
This dress was part of an optimistic idea to make a dress to wear to some of the weddings. Specifically, it was the proof of concept before cutting into the actual fabric I wanted to use to make the Weddingpalooza dress.
I have an admittedly irrational fear of sewing, mostly because you can't frog a mistake like you can in knitting. So, every step was taken very carefully and deliberately; multiple muslins of the bodice were made, adjustments drafted, measuring multiple times before cutting, unpicking when things were even a little bit off. In the end, I only made three adjustments to the pattern. The first one was to narrow the neckline so it sat on my shoulders better. Then I adjusted the back pieces to account for the changes to the front. Lastly, I took a little bit out of the shoulders because I wasn't rocking the linebacker look as well as I thought I would.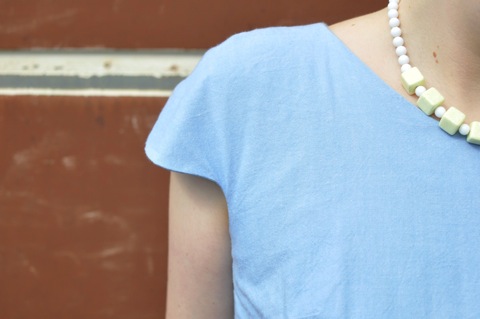 The result isn't without its flaws – the bodice is probably a wee bit short, the placement of the darts is a bit off and there's probably a little too much fabric in the bodice. I also have ongoing problems with the armhole facings, where I have to tuck them in when I put them on, even after tacking them down at the top and bottom. Despite these issues, I'm still really chuffed with the result. I think the dress looks great in chambray and cannot wait to wear it now that the weather's warmer.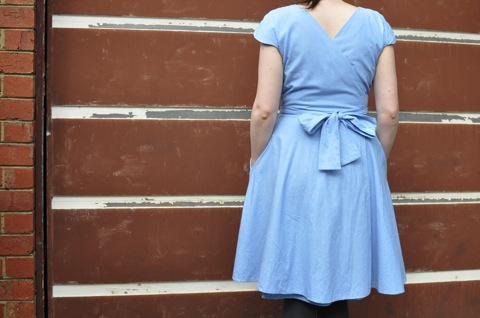 Despite my general trepidation about sewing, this really wasn't a difficult pattern to put together. The pattern instructions were very clear, and on the odd occasions when I was confused, Gertie's Crepe Sew-along posts were really helpful.
As for the actual weddingpalooza dress, it never happened. Although I thought I'd left enough time to make the trial and actual dresses, life became a bit too busy and something had to give. In hindsight it was probably for the best as the fabric I chose, a pretty poplin, was a bit too stiff for the pattern.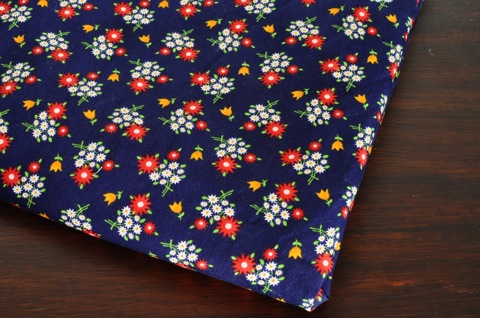 Not all is lost for this fabric, for one day it's destined to become a Macaron. All it'll take is for me to build some confidence and learn the gentle art of zipper installation.