Meanwhile…
November 18th, 2012
Just to state the obvious, this ol' blog of mine has been neglected of late. However, I've been able to steal moments of crafting time here and there.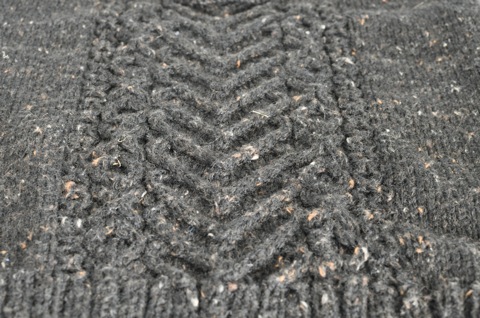 I heart Aran as been in my knitting queue for a little while now, and now it's coming up to Summer it's the perfect time to be making a thick, cabled shawl collared jumper. If you're getting a sense of déjà vu, it's because I seem to do this every year. I don't need to yarn bomb, defying the seasons is my own form of extreme knitting.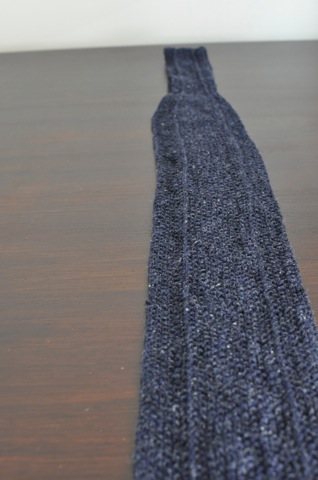 This tie for Matt has been on my needles since the start of this year. It's just a glorified scarf really, and I've been working on it in dribs and drabs. It's one of those projects that gets put aside when something else (gift knitting, any other project that's more interesting) comes along. It's a hybrid of two patterns and one technique; this tie pattern from Lion Brand, a tie pattern from Knit Two Together, and this decreasing in seed stitch tutorial from TECHknitting. All it needs now is to be seamed up.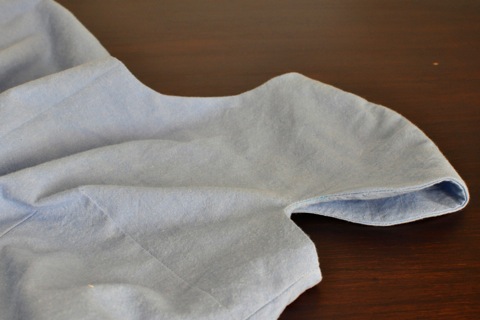 Lastly but not leastly, I've been doing a bit of sewing. Shortly before the unintentional hiatus commenced, I had a harebrained idea to make a dress for a wedding (not mine). The reason it was harebrained is twofold; I'm not a confident seamstress and as it's for a wedding, it can't look shabby. I went through all the motions by making muslins of the bodice and adjusting the pattern and making a trial dress. The trial dress is almost done, but the goal of making a dress for the wedding has been reluctantly abandoned. I think it's something that warrants its own post, so I shan't go into any more details now.
That pretty much sums up my last two months from a crafting perspective. What have you guys been up to?