New Project
August 2nd, 2009
While there's not much progress to report on my knitting projects, I do have a new non-knitting project that I'm quite excited about.
It's currently hard rubbish season in some neighbouring suburbs, and yesterday we came across this: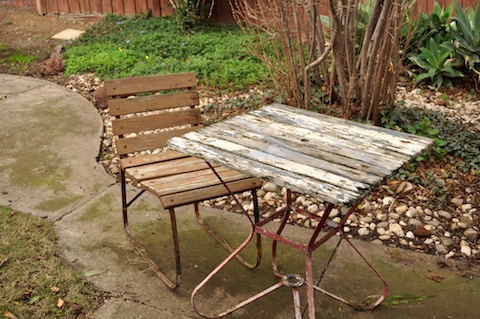 I have been pining for this style of outdoor setting for a few years, so I was delighted when the (now ex) owner gave us the OK to take it off their nature strip. Granted, there is only one chair and two of us, but it's a start.
Matt was initially hesitant to take them, but I think I talked him round when I mentioned cups of tea, morning sunshine and programming outside. This, I'm hoping, will speed up the restoration process.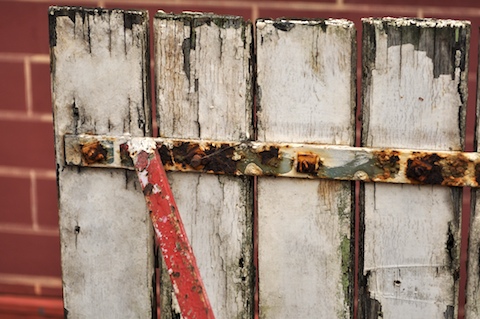 They obviously need a lot of TLC, particularly the table. The slats on the chair seem to be salvageable, but the wood on the table needs to be replaced. I am a bit concerned about rust, but we'll see how it looks after a sandblast.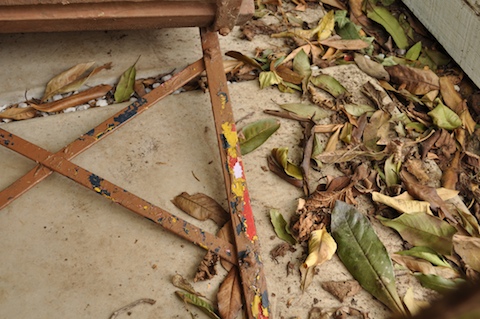 The things I love the most about them in their current state is seeing all the colours they've been in their lives. As for their future colour(s), you'll just have to stay tuned!