a good end to a no good, very bad week.
August 16th, 2009
It has only been one event that caused this no good, very bad week, but it has caused enough upset in the Pransell household that it's spoiled the whole week. However, I was determined to get something finished, to feel like something good and productive has come out of the last seven days. While it is unblocked, I feel that I've gone some way to achieving that.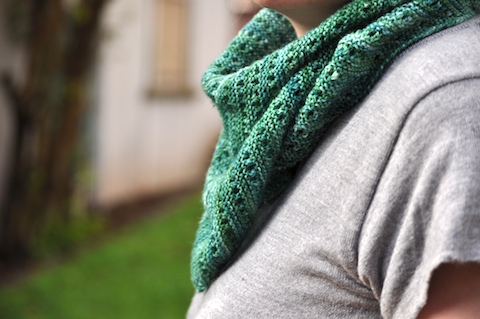 Baktus Scarf (lace version) by Tehri Montonen (original pattern by Strikkelise)
75g Knittery 4ply merino (have lost the label, and can't remember the colourway sorry!)
3mm needles
Started: July 2009
Finished: August 2009
This project was borne out of a need (or want, more like) to work on something simple while we moved and for my commute to work (my poor bikes are sadly neglected in our new location). It worked well in those circumstances as the pattern was easy to remember after a couple of repeats and the project itself was quite compact.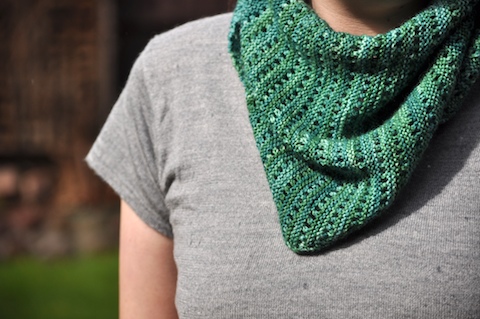 Prior to making Baktus, I was absolutely convinced that variegated yarns and shawls were not for me. In fact, this yarn was not far away from being offered up for destash. Now I think there are exceptions to the rule. I don't Baktus is something that will become a wardrobe staple for me, but I do think it will work well as a 'transitional weather' piece.
Looking at it now it's off the needles, it does seem a little short. I don't intend to wear it over my shoulders, just as a neckerchief, but a good blocking should be able to sort the shortness out somewhat.