The Winter Doldrums
July 5th, 2008
Even though minute by minute the days are getting longer, the winter doldrums have finally hit. It's started to get properly cold now, the type of cold that gets into your bones.
It's also the kind of weather that makes it hard to take photos outside. The sun is weak, and in the blink of an eye, it goes from decent light to pitch black.
I have been fairly productive on the knitting front though. The diagonal lace scarf is all finished up.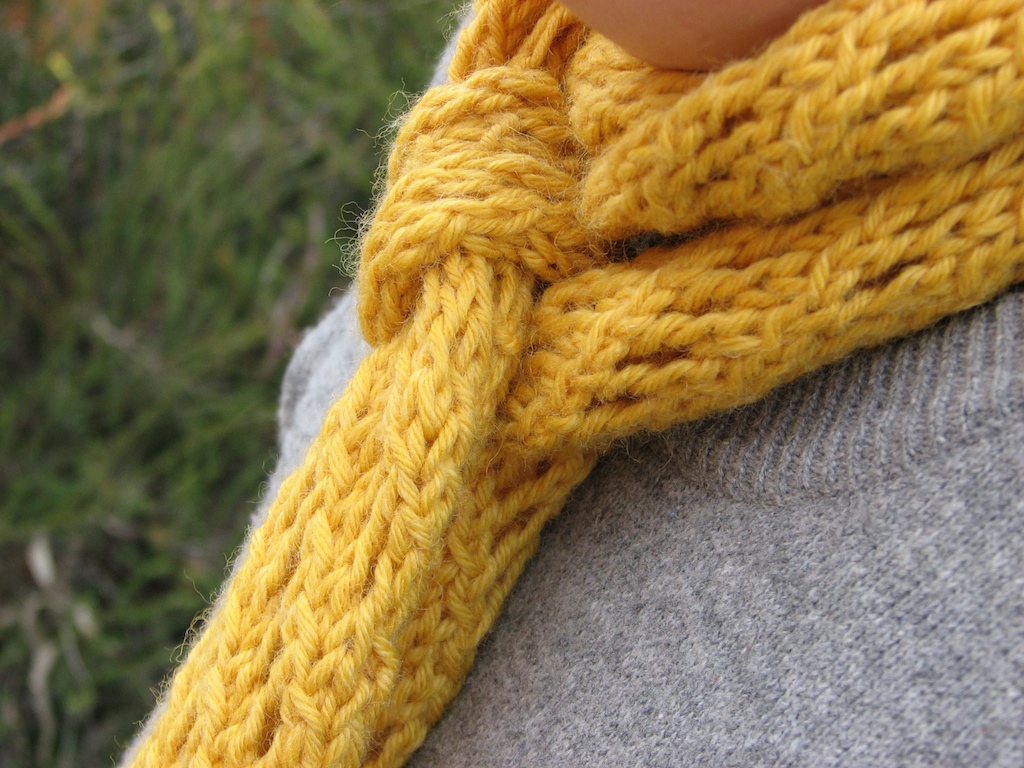 Vital stats:
Diagonal Lace Scarf
About 150g of Bendigo Woollen Mills Rustic in 12 ply, Sunflower (not listed on their website – bought from their bargain room)
6mm 100cm circular Addis.
Start: June 2008
Finish: June 2008
This was a very very quick knit for my standards, pretty much all done on the bus. the pattern was modified slightly by casting on 19 instead of 24 stitches, for a slightly narrower scarf.
As soon as the scarf was pinned out blocking, I cast on another bus knit – Liesl by Ysolda.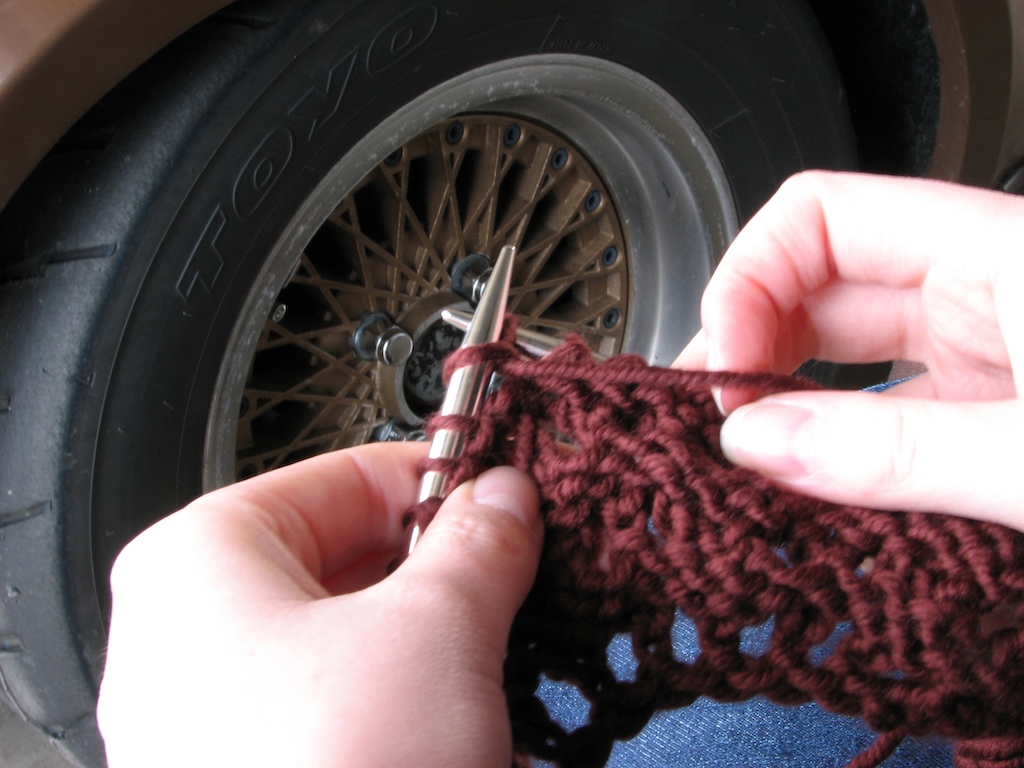 I got a good start on it last weekend, while watching my dad race his car at a track not far from me, and am now past the armholes (despite what the photo indicates). I really can't wait to finish this project – just so I can wear it!