Henry Henry
July 10th, 2010
Matt and I are edging ever closer to owning matching tracksuits, now that my version of Henry is finished.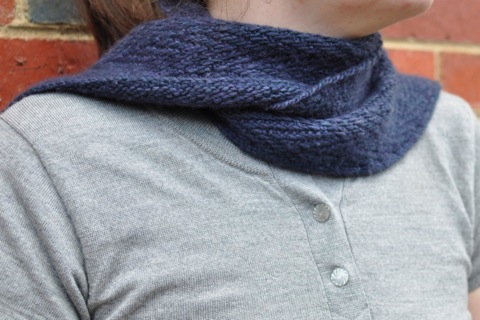 Henry by Mareike Sattler
1.5 skeins of Malabrigo Worsted, Paris Night
5.50 mm circulars
Start: February 2010
Finish: June 2010
Modifications: many, listed in detail below
Ravelryed: here
While doing research into Matt's Henry, I came across this version and knew that I would have to make a similar one for me. Because I used Malabrigo Worsted, my Henry is a lot thicker, softer and I'd argue warmer than Matt's. That's not to say mine is necessarily better than his, it's just different. A good kind of different.
The pattern calls for three repeats (12 rows in total) for each diagonal section, and seven pattern repeats (the herringbone 'v') in total. I opted for two repeats for each diagonal section and four repeats in total. This resulted in a scarf a smidge over 12cm wide, a little bit over half the width prescribed by the pattern. I don't think a wider scarf would work as well in worsted weight yarn as it would feel a bit too bulky around my neck.
As with Matt's Henry, I used a cable cast on, but the cast off used for Matt's — k2tog and slip resulting stitch back to the left needle — didn't translate well to the heavier yarn. The closest I could get to a matching cast off was to use a modified sewn bind off. The cast on and off don't match exactly, but I think it's close enough. If I were to make another Henry, I would definitely swatch the cast on and off, something I neglected to do this time round.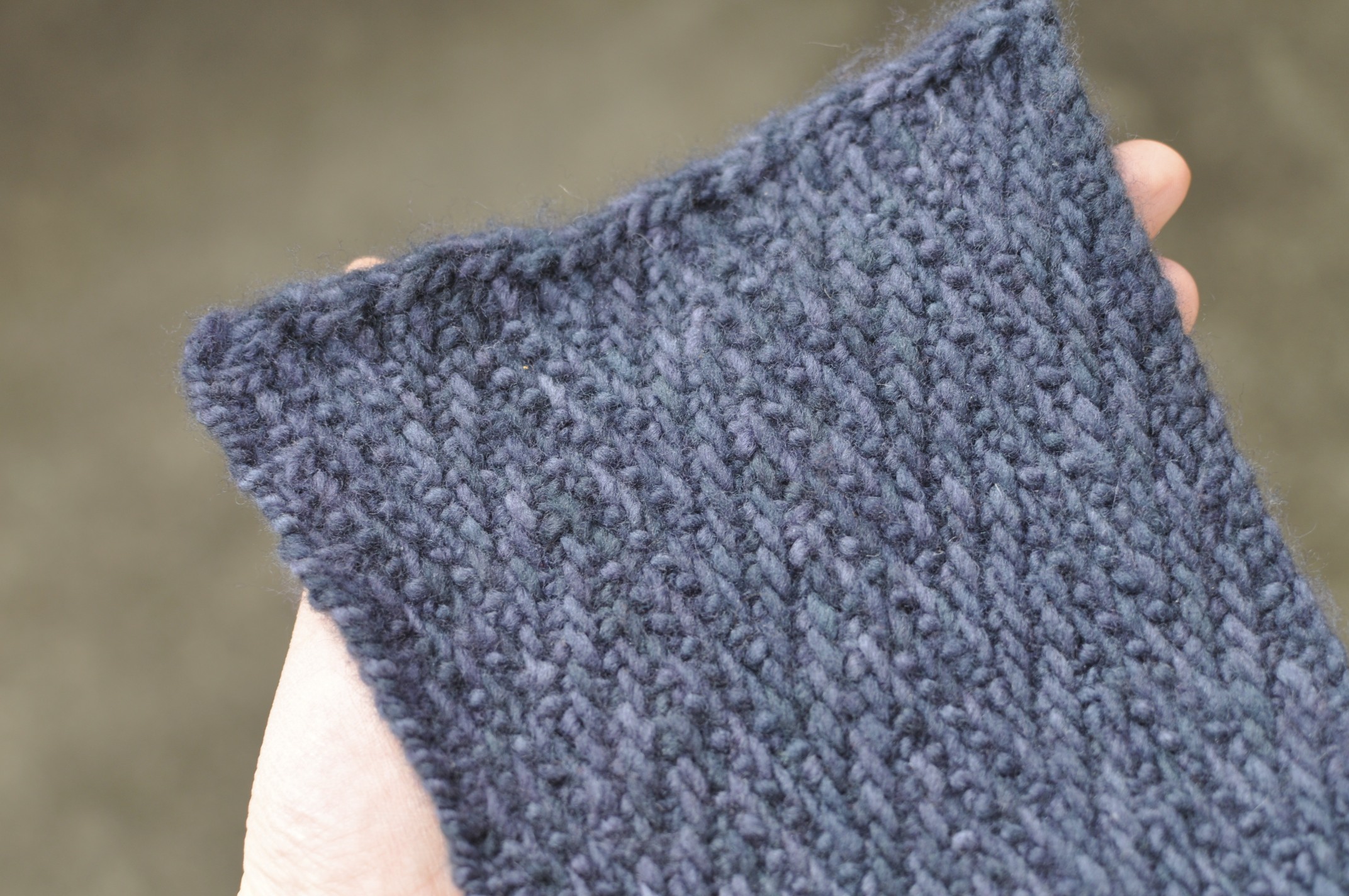 Besides the cast on/off issue, the only minor niggle I have is the slight flare at the ends due to a slightly looser tension at the ends of the rows. It's not too noticeable, and because I wear the scarf under my jacket, the ends aren't generally visible anyway.
Although a few little issues created frustration at the time, I'm pretty pleased with how this one turned out. The herringbone pattern scales up well, with some minor modifications, and it is so lovely and warm — perfect for the cold weather we've been having.