Behind the scenes
February 22nd, 2009
Lately I've been trying to keep myself busy by finishing off projects that have been lying around adding to the general untidiness of my house. I'm quite proficient in starting projects, but not so good at finishing them. As a result of slowly chipping away at things each night, some projects that were only just started are now nearly finished, and some things that were nearly finished are now in my cupboard, ready to be worn.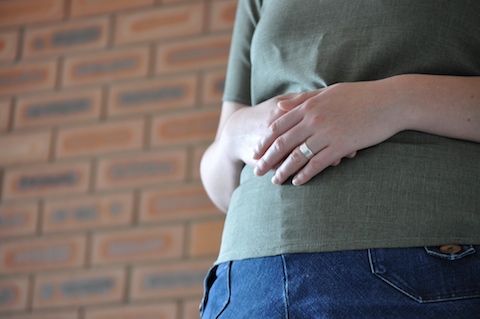 Simplicity 3835 (a Built By Wendy pattern)
Random green fabric from Spotlight
This really is a great pattern, pretty easy to put together, and hides sewing flaws quite well. The only modification I made from the last time I made this top was to not put elastic in the sleeves. I find the red one is a bit restrictive because of the sleeve elastic, and in some ways I think the top looks better without it.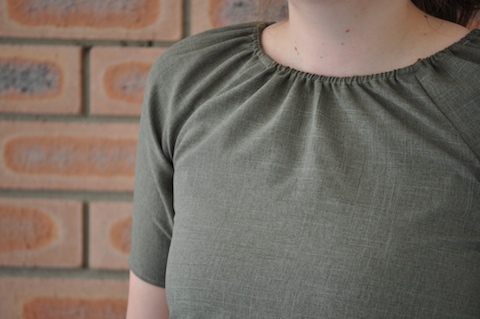 I cannot for the life of me remember what this fabric is, I bought it a little while ago and only just got round to making something with it. However, it does have a tendency to fray, so I used zigzag stitch on the edges as I don't have pinking shears or an overlocker (note to self, buy pinking shears). I hope that will be enough to stop the fraying.
It's such a satisfying feeling getting projects finished, no matter how big or small they are. It seems a shame that it's something I don't indulge in that often.