The quest for a stomach-warming ginger beer, part one
April 4th, 2012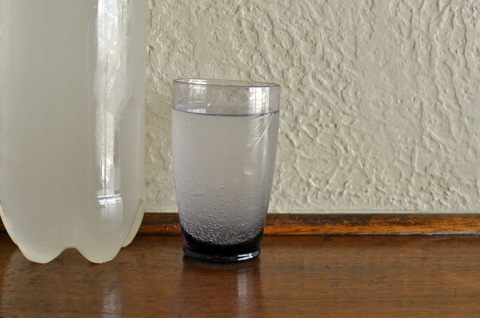 Last weekend the ginger beer mentioned in this post was ready to drink. We used this recipe, and the only modification I made to it was to add heaped teaspoons of ginger to the plant to hopefully make it a bit spicier.
It turned out pretty well, but not quite the ginger beer I was looking for. It didn't have the peppery, stomach warming bite that I'm a fan of and it was a little bit syrupy.
Even though it was a perfectly pleasant, drinkable ginger beer, I'm going to try another recipe. This one in Chow has piqued my interest because it uses fresh ginger, so should be a bit more stomach warming. I'm slightly concerned about the recipe relying on airborne yeast, rather than adding yeast, for fermentation, but it's no great loss if it doesn't work. After all, it's only ginger, water, sugar and time at stake.