I came, I swatched, I frogged
October 15th, 2011
I'm not sure how well I conveyed it in my last blog post, but I was really looking forward to making a Thousand Splendid Suns cowl. Really really looking forward to it. As soon as the secret squirrel project was finished, the swatching started. Sadly, something just didn't feel right as I knit with the Jitterbug.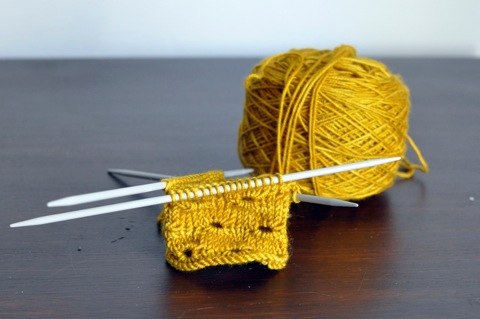 Then I swatched with the Madeline Tosh sock, and I got the same feeling. It just wasn't quite right. Now that I look at the photos of the swatches, I think the 'suns' don't translate that well to thinner yarn, they just look a bit measly. In theory either yarn could work well if they were double stranded (not together though, that probably wouldn't look too good), but I doubt I have enough to make a cowl from a double strand. It's a little disappointing that it hasn't worked out, but it's better not to force these things I feel.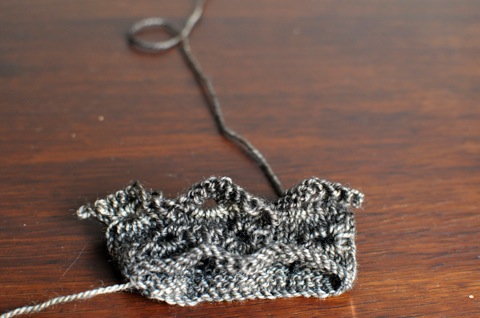 Putting the cowl on hiatus meant in theory, I could start working on the other pattern mentioned last time, the Man scarf. Instead, I got distracted by the Woodland Capelet and its pretty scalloped edge.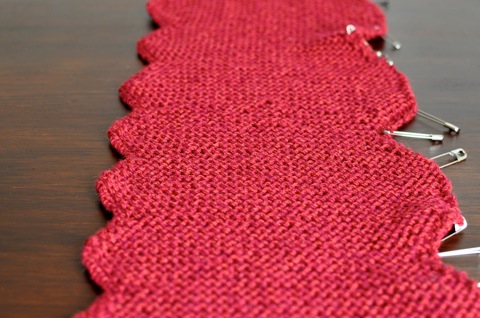 I'm running the stash gauntlet again with this one, using the Bendigo Woollen Mills Allegro that was meant to be for my knee high Kalajokis. There wasn't enough yarn then, and I'm not convinced there will be enough yarn this time either. If there is enough yarn, it'll be a very very tight squeeze. What can I say, I like to live life on the (pretty scalloped) edge.