Timeliness is a virtue
May 1st, 2011
Let's just say I'm extending Easter by posting about it one week late…
Normally Easter Sunday here consists of throwing a few Easter eggs around and calling it a hunt. Thanks to Not Martha's timely post on papier-mache easter eggs, this year we took a different route.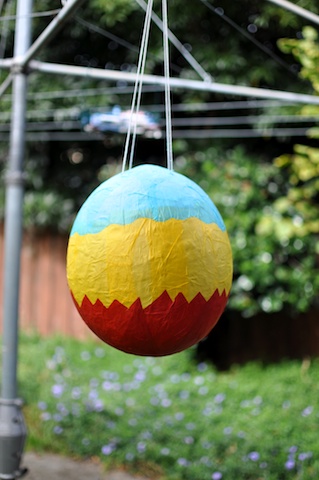 It was a lot of effort for five minutes of destruction, but I think it was worth it for the smell of Clag alone. Who knew that the smell of a water and flour paste would bring back memories of Primary School? I feel it's probably appropriate at this point to point out that I didn't eat Clag as a kid, and I wasn't even a little tempted to eat some while making the piñata.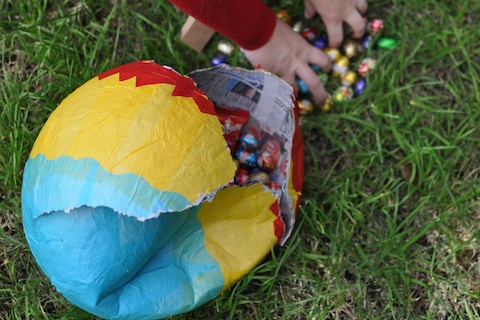 Next time (and there will be a next time), I'll probably use fewer layers of newspaper and use a slightly less 'Toy Story ball' colour scheme. It'd also probably be a good idea to put in lollies and toys that were a bit lighter than the solid eggs we put in this one; in the end we needed to use four anchor points to hold the weight of the piñata. However, we were still able to give it a bash, break it open and get the contents, and that's all that matters really.
Hope everyone's Easter breaks were, or continue to be, nice and relaxing!