Little things: new buttons
June 3rd, 2010
I recently bought a new winter coat. The colour, cut and warmness factor were, and still are, all really good, but the buttons weren't doing it for me. It almost seemed that they were dyed to match the coat, but it didn't quite work.
So, off came the old buttons, and on went the new ones.
before: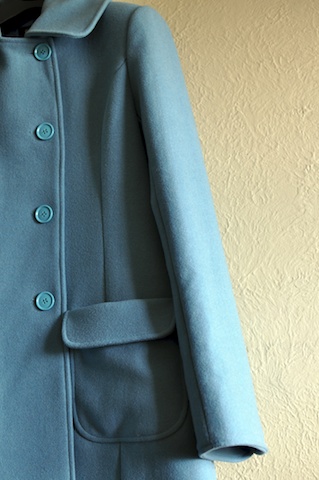 after: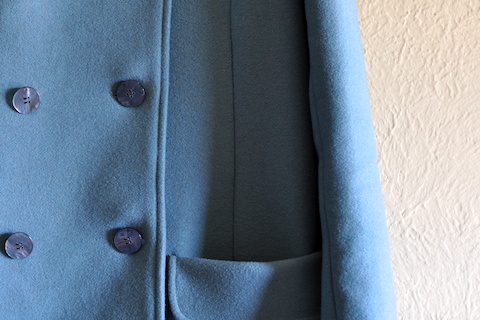 Much better! The buttons are a dark blue acrylic, but have a nice mother of pearl sheen to them. It almost goes without saying these days, but they came from Buttonmania. It's nice to see how a small change to a garment can make all the difference.