First post
June 15th, 2008
The first blog post is always awkward – should it be an introduction, or should the introduction be skipped? I always to and fro between the two.
Maybe I'll just do both.
I've been itching to start blogging again for a while, after being a terrible blogger while at uni – infrequent posts, horrible poorly-lit photos etc etc. Now I'm finished uni, I theoretically have more time to spend writing posts, commenting on blogs I like, and taking more care with my photos. I'm not sure how well this attempt will go, given that I'm a notoriously bad correspondent, but there's no harm in having another shot.
Now for an (almost) FO. I started working on the Hemlock Ring Blanket late last year, but Christmas knitting soon took over, and I had to put it aside. I basically finished it last week, but accidentally left my darning needles at my parents place when I was visiting last month. I should be getting the needles back in a week or so, so it should be properly finished then.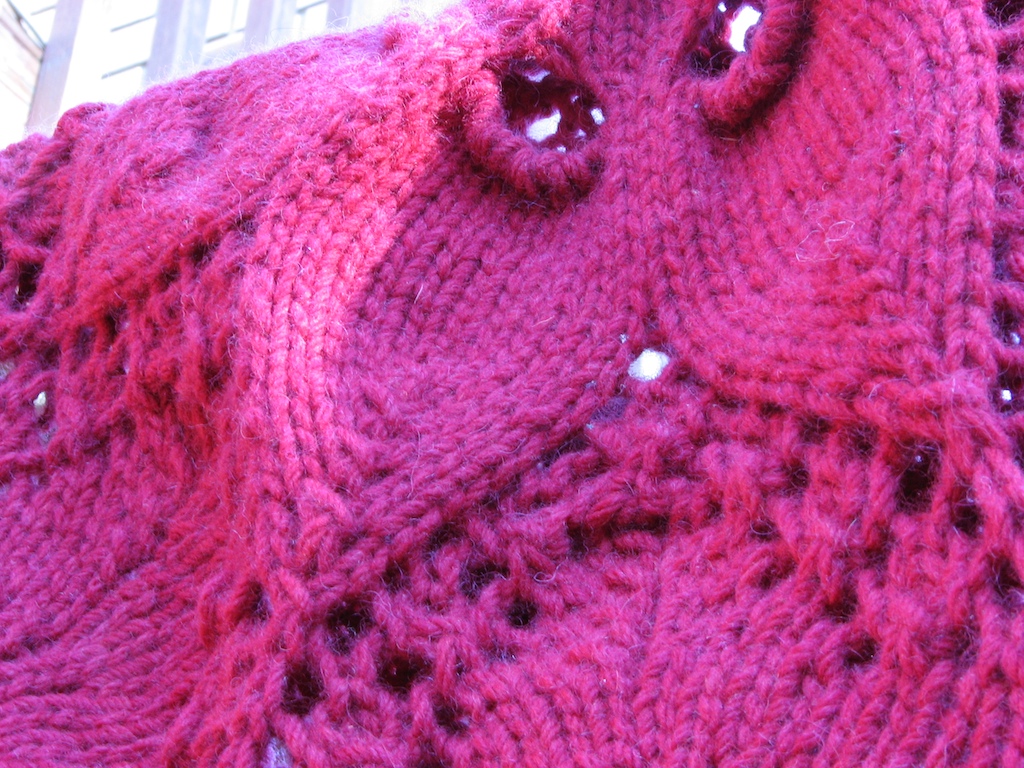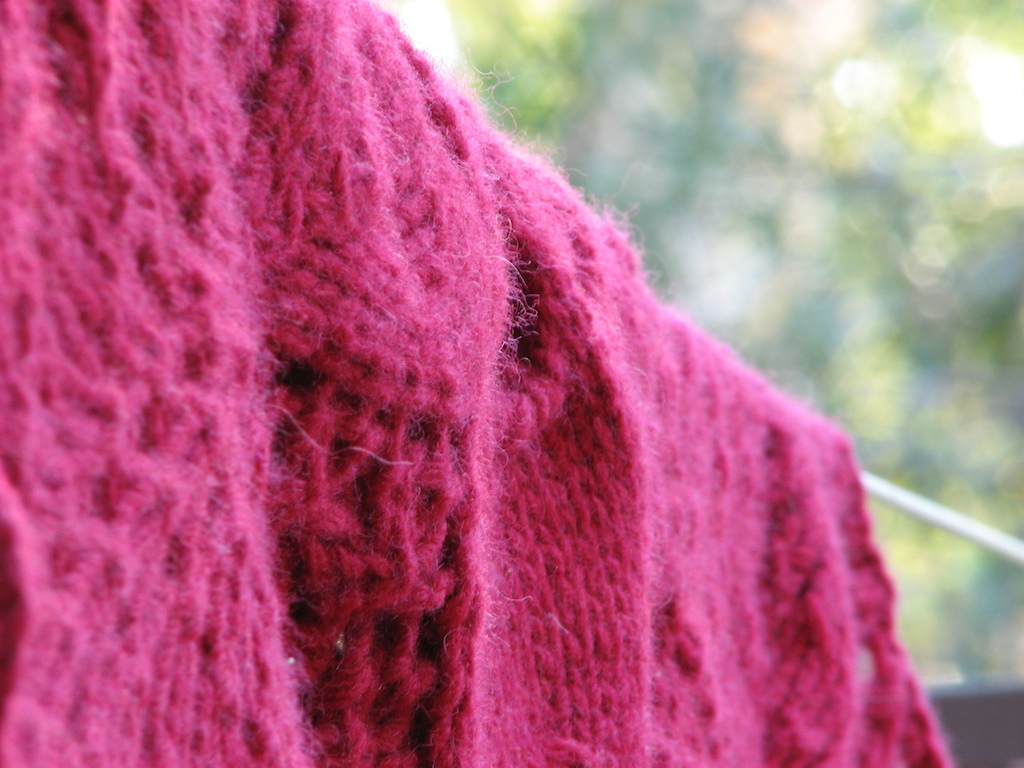 It's not a blanket that you can snuggle up in, but it's very nice as a lap blanket. I was a little concerned that the yarn I used (Rainbow Wools 12 ply) would be a little too rough, but it softened a lot after wet blocking. In all honesty, I'm not sure it was really an issue to begin with.
If you are on Ravelry, the details are here.